ZabTech - mOBILE APP DEVELOPMENT
The best mobile app development Company In Dubai
ZabTech, the best mobile app development company in dubai, provides user responsive app development solutions to customers worldwide. Our team of qualified software programmers and QA engineers collaborate to develop cost-effective and easy-to-use mobile applications.
The UAE has been growing exponentially, because of the mobile app development industry. With a population of over 27 million people, there is a lot of potential for businesses to capitalize on the mobile app market. 
If you wish to create your mobile application, choose ZabTech IT services to make one for you because we are providing the best services compared with other mobile app development company in dubai. Request your cost-free quote today!
What is Mobile App Development?
A mobile application is a software application designed to work on a mobile device such as a smartphone or tablet.

 Mobile app development can be divided into native and hybrid.

 Native apps are designed for use on a specific platform, such as Apple's iOS or Google's Android.
They can also build using the same programming language and frameworks as the related operating system.
Hybrid apps use different programming languages and frameworks to build an interface that feels like a native app. Still, they run on any device with an app store installed, including Android, iOS, BlackBerry 10, and Windows Phone. There are many reasons to develop a mobile app. Some benefits include increased customer engagement.                                                                            
Apps are more interactive than web pages
It has faster customer service response times because apps can be accessed from any device, and increase sales through increased convenience and mobility.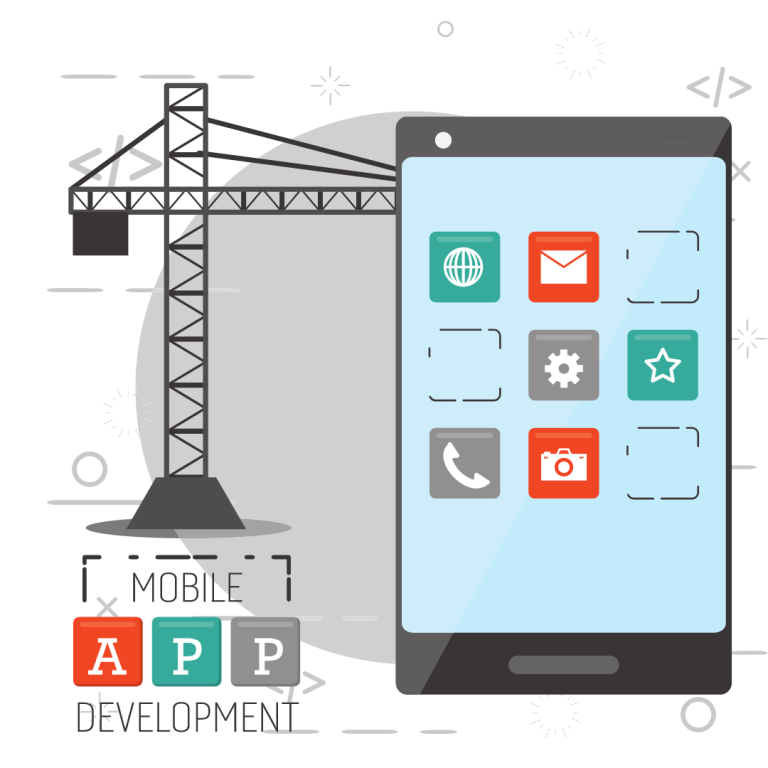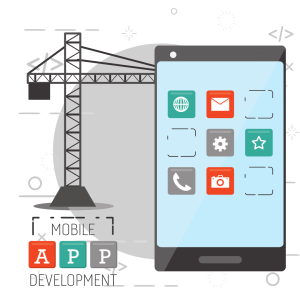 ZabTech has a team of experienced and dedicated developers who can create the perfect mobile app for your business.
We use the latest technologies and tools to ensure that your app is error-free and user-friendly. You can trust ZabTech to deliver top-quality results at an affordable price.
Types of Mobile App Development
There are many types of mobile app development that businesses can choose from. Depending on their needs and the type of device they want to develop for.
Some common types of mobile app development are:                   
Native App Development: Develop a mobile app using the native platform of the device it will use. It is the most advanced and expensive mobile app development. Which also requires intimate knowledge of the underlying platform.
Cross-Platform App Development: Developing a mobile app that can use on multiple platforms, like iOS and Android. This type of development is more affordable but also may not offer the best user experience.
Web App Development: Developing a mobile app that functions as a website, like an online store and newsreader. Also, it is the cheapest type of mobile app development but it also may not have the best user experience.
Why we are the best mobile app development company in Dubai?
This leading mobile app development company in dubai is an excellent resource for anyone looking to develop and improve their mobile app. We have a great team of experts who can help you market your app and to increase your business. Our prices are also very reasonable.
As the world becomes increasingly connected. People are looking for ways to stay connected. So With that in mind, many businesses have started developing mobile apps to appeal to this new generation of customers. And also to start your own business, you must find a company that can also create high-quality mobile apps. 
ZabTech is a leading digital marketing firm and it is also, the best mobile App development company in Dubai. Our primary objective is to provide the best and highest quality solutions to our clients.                                                   
We have certified and experienced professionals who have served in different modern technologies and structures. We deliver economic remedies that add value to your organization for improving productivity and performance.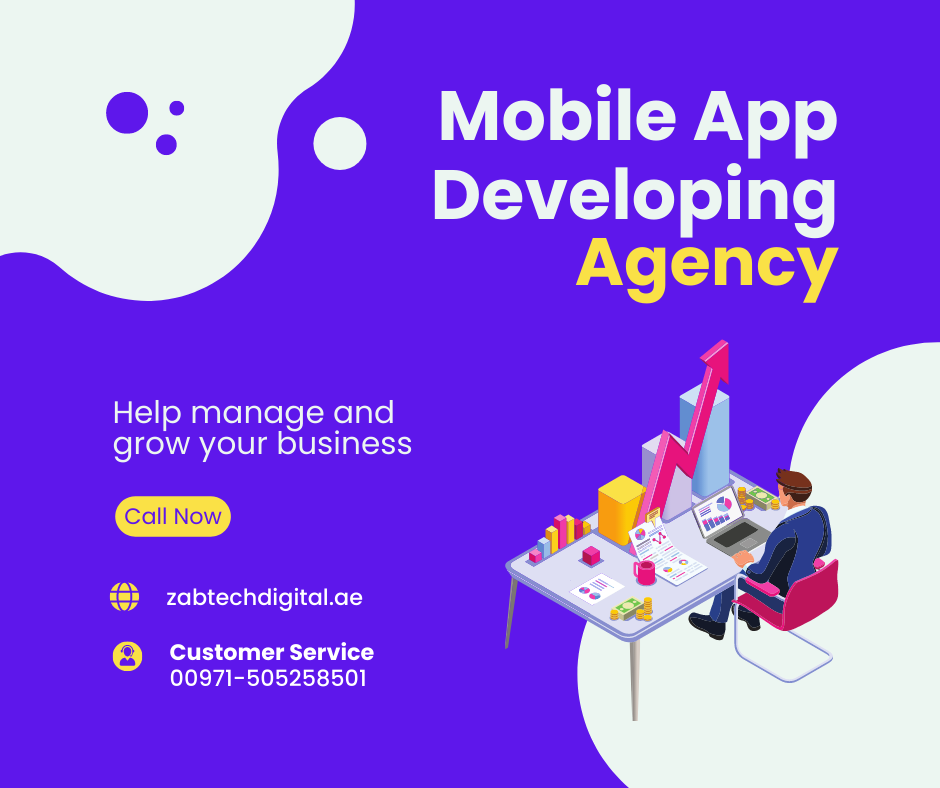 Benefits of our Mobile App Developing services
An App gives you the opportunity to be ever-present with your target audience and by providing marketers a direct means of communication with customers by introducing our products.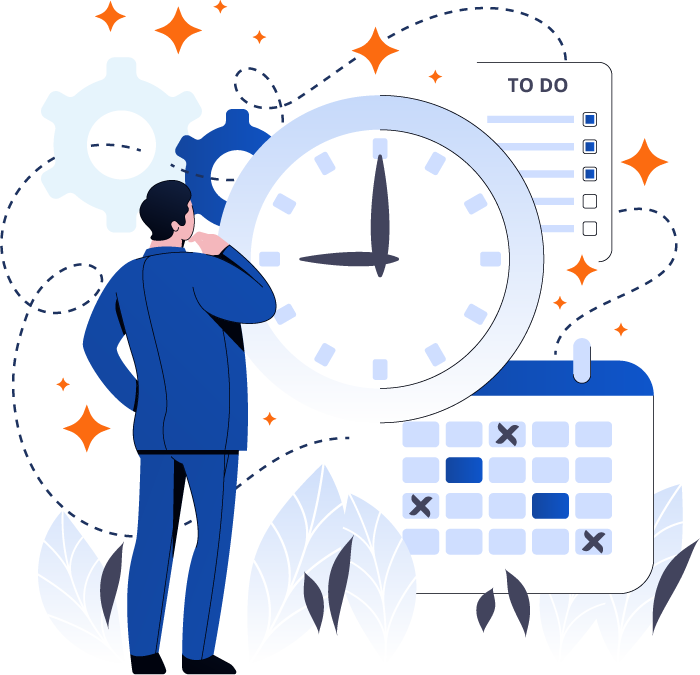 Why Choose Us
We Worked With Reputed Companies in The World
Zab-Tech helps brands involve as well as activate target markets worldwide. We establish and implement creative influencer advertising methods to magnify your brand name tale at scale and also get to millions of individuals.
Silver
Ensure website is SEO friendly

Check all performances

Mobile and tablet friendly

Support via E-mail and Phone
Gold
Search Engine Optimization

Monthly Website Audit

Social Media Marketing

Support via E-mail and Phone
Platinum
All in One
Monthly Package
Complete Web Fix

Complete Seo Fix

PPC Campaigns

Support via E-mail and Phone
Let's Talk
Request a Free Quote