ZabTech - digital Solutions
ZabTech is magnificent at digital marketing agency in Dubai
Zab-Tech, the digital marketing agency in Dubai offers a complete range of digital marketing services. Our online company branding test design strikes a unique balance between innovation, viability, and clear online and offline communication. We recommend incorporating a digital marketing strategy to provide your company the dexterity it needs to grow in today's affordable online market.
Digital marketing is more important than ever before. Take steps today to build, streamline, or maximize your advertising and marketing strategy, and your cause will grow in the coming year.
With an innovative strategy, we can help you grow your business online. As a result, you'll be able to strengthen your existing client relationships while also converting future customers.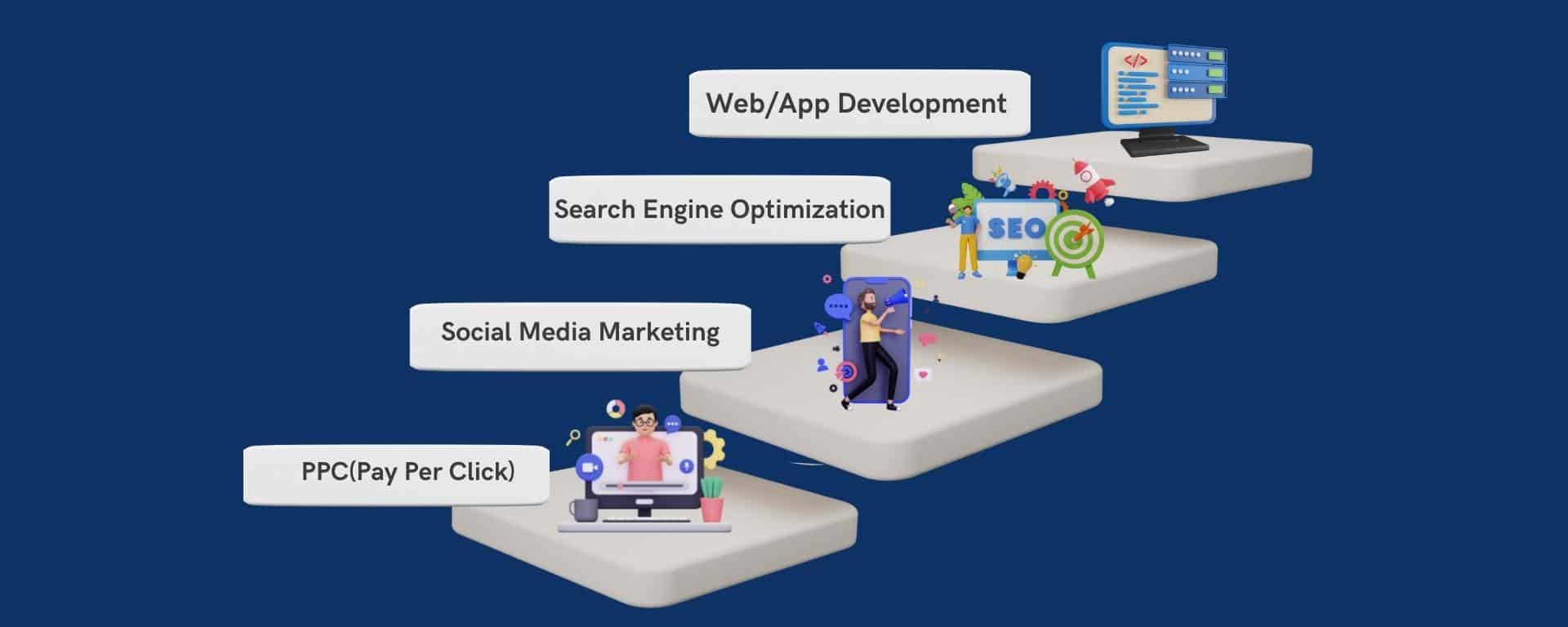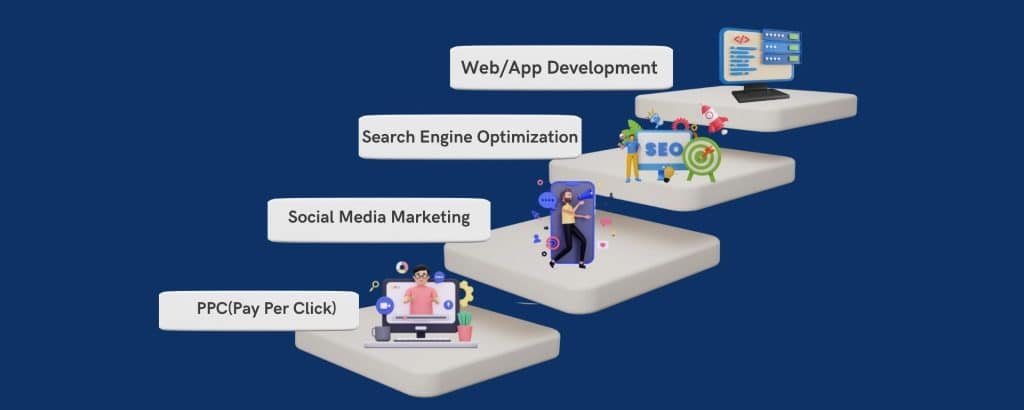 What Services Do ZabTech Offer?
Search Engine Marketing (SEM)

Website Strategy

Email Outreach

Re-targeting

Quality Link Building

Affiliate Marketing

Integrated Online Marketing Strategies
With our Digital marketing services, businesses can utilize information to target customers based on gender, age, location, rate of interests, and education. Businesses can also employ different strategies and messages for each audience to retarget potential clients who are already familiar with their brand.
What Results Can you expect from this digital marketing agency in Dubai?
More Relevant Website Traffic.

Greater Conversion rates.

Extra Qualified Leads.

A Shorter Sales Cycle.

Lower Customer Acquisition Expenses.

Better Customer Retention and also Higher Client Life Time Worth.
Zab-Tech offers a wide range of digital marketing services under one umbrella that most businesses do not have in-house expertise in. The firm has a variety of client goals, but the ultimate goal is to help you increase your service and product sales through its initiatives.
Zabtech provides digital marketing services in Dubai that can assist firms in expanding their online presence. Our staff has years of experience in marketing and advertising, and we can use our skills to help your company achieve new heights. We recognize the value of having an online presence for your company, and we will do everything we can to assist you in reaching your target audience. Our services include web design, online marketing, and SEO. We can assist you with developing an attractive and user-friendly website as well as marketing strategies to attract new customers. We also provide email marketing services to assist you to reach out to your target audience more efficiently. if you're looking for a dependable and successful digital marketing agency in Dubai, contact Zabtech today.
The Best Digital Marketing Agency In Dubai
Zabtech is a Dubai-based digital marketing firm that provides a range of services to businesses of all kinds. Website design, online marketing, search engine optimization, and social media marketing are among the services provided by the organization.
Zabtech's team of experienced professionals recognizes the value of efficient digital marketing and has the expertise and resources to assist your company in reaching its target market.
The website is designed to give businesses a thorough insight of the company's services and capabilities. This enables companies to make educated decisions on how to best utilize Zabtech's services.
Online marketing programs from Zabtech are created to drive traffic and leads to your company's website. The company's search engine optimization expertise helps your website rank better in search engines, resulting in more visitors and leads.
They also have a wealth of experience with search engine optimization. They understand how to get your website to the top of search engine results, which can help you attract more clients.
If you're looking for a competent digital marketing agency in dubai to help you expand your business, Zabtech is a great choice.
The promotion of brands to engage with potential clients via the web and other types of digital communication is known as digital advertising and marketing, also known as online marketing. As an advertising and marketing network, this includes not just email, social media, and web-based advertising, but also text and multimedia messaging.