ZabTech - guest posting
ZabTech is the most amazing at SEO guest posting service in Dubai.
ZabTech will help you get your website in front of a wider audience and bring business. One of the best digital marketing companies, they provide many services that help your company grow. If you looking for a reliable and affordable SEO guest posting service in Dubai, Look no further than our list of the best providers in the region! From content creation to link building. 
Choosing the best SEO guest posting service agency for your business
There are many factors to consider when choosing the best guest blogging service in Dubai. It is important to find a service that can send targeted traffic to your website.
Here are a few things to look for when choosing a guest posting service:
Make sure the company offers a money-back guarantee. If you're not happy with the results, you can get your money back.

Always choose a reputable service. See what other customers' experiences are like.

Find out what kind of support the service offers. This is important if you have any questions or need help.

Make sure the service offers targeted traffic. Paying for traffic that isn't interested in your offer.

Compare prices before making a decision. Guest posting services can vary widely in price, so it's essential to find one that fits your budget.
The benefits of Guest Posting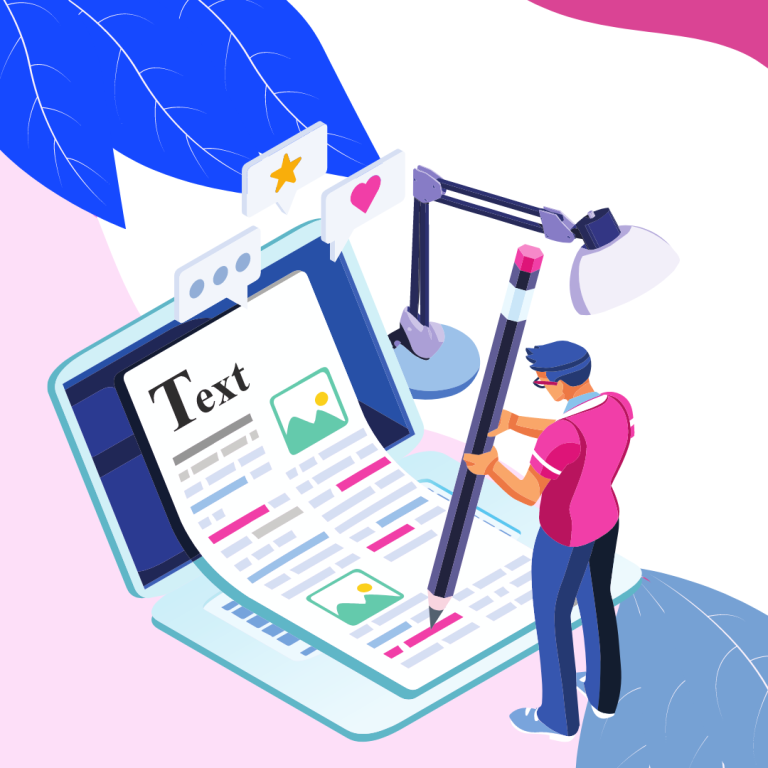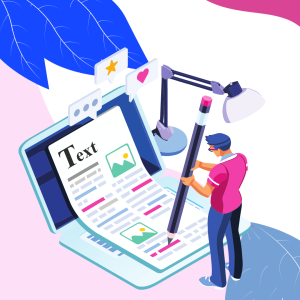 There are many benefits of guest posting, especially if you want to build up your brand or blog in the UAE. It can expand your audience and help gain exposure for your brand. It also helps build relationships with other bloggers and influencers in your industry. If you want to grow your blog or business, guest posting is a great option to consider.
How to get started?
If you're looking for a way to get your name and brand out there, guest posting is a great option. But what is guest posting? And how do you get started?
Guest posting refers to writing for another website or blog to promote yourself or your business. It's a great way to build your portfolio, get your name out there, and attract new readers or customers.
There are a few factors to consider when you're starting with guest posting. First, make sure that the website or blog you're guest posting on is relevant to your niche. You want to ensure that your article is something their readers will be interested in.
Second, don't be afraid to promote yourself and your business in your article. Make sure to include links to your website or blog so readers can learn more about you and what you do.
And finally, don't forget to follow up with the website or blog owner after you've published your article. Thank them for giving you the opportunity to guest post, and let them know that you're available for future opportunities.
To know more about the Best Guest Posting service Dubai, click here: https://zabeelinstitute.ae/digital-marketing-course-dubai-abudhabi-sharjah-zabeel-institute/
If you're looking for the best SEO guest posting service in Dubai. Look no further than Social Media Agency. ZabTech offers a complete suite of services that will help you grow your channel and reach your target audience.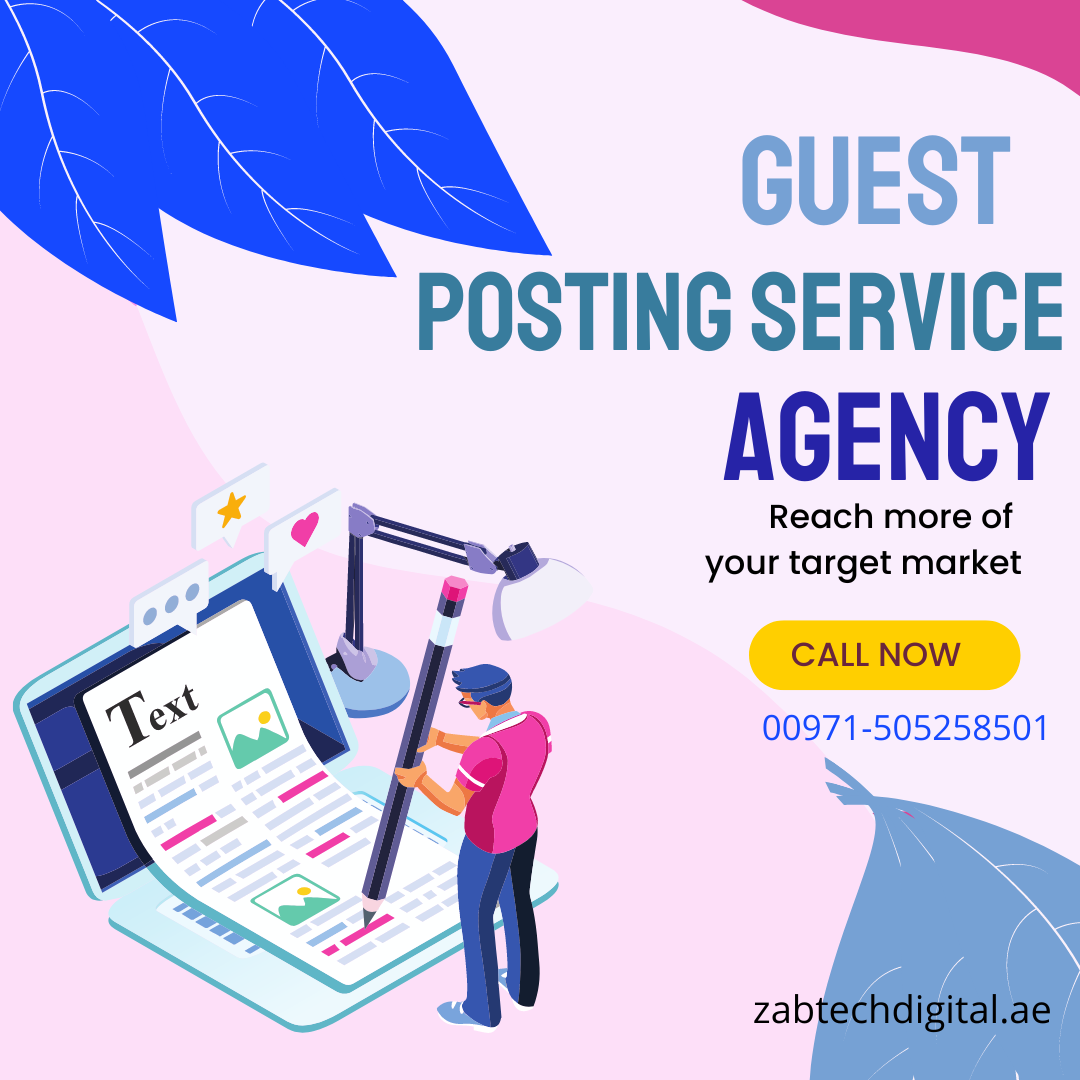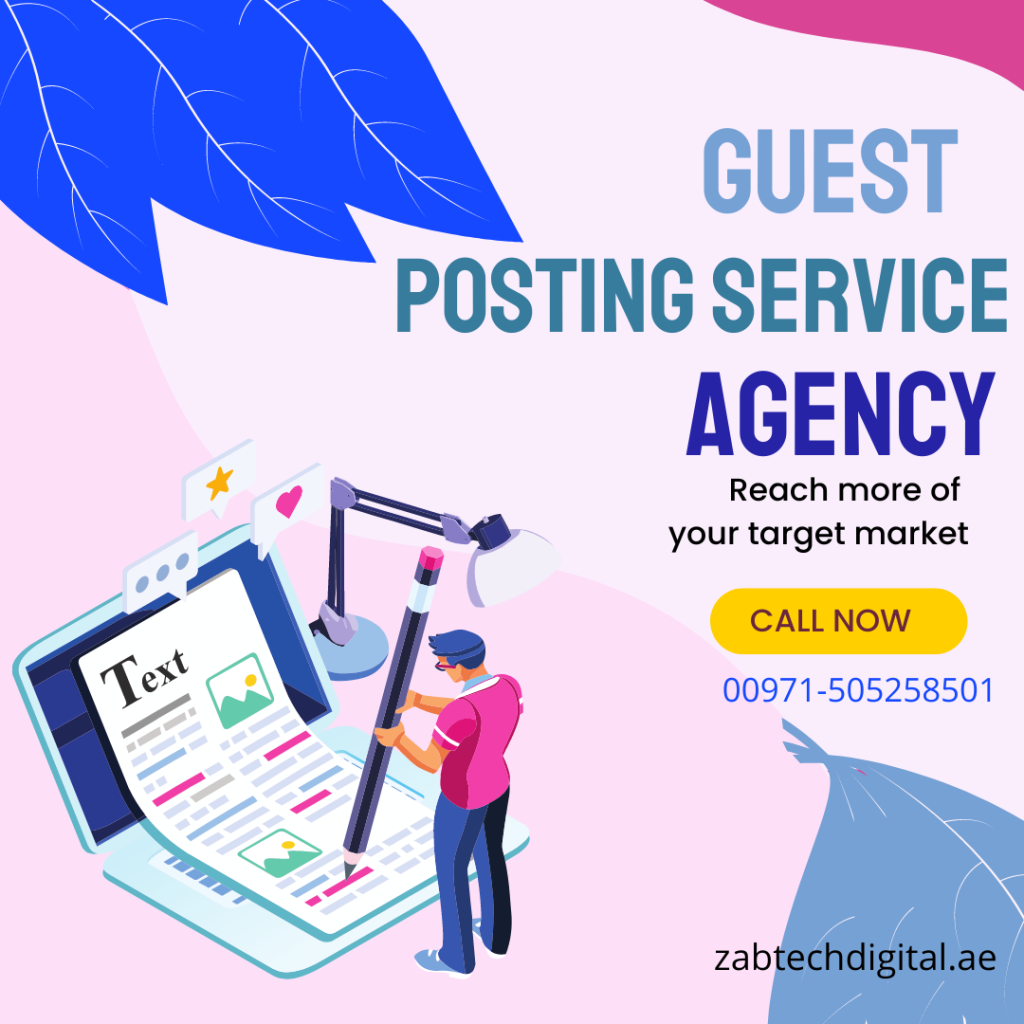 Benefits of our Guest Posting services
Guest Posting helps to build high quality backlinks and its boost referral traffic to your website. It increasing your brand exposure.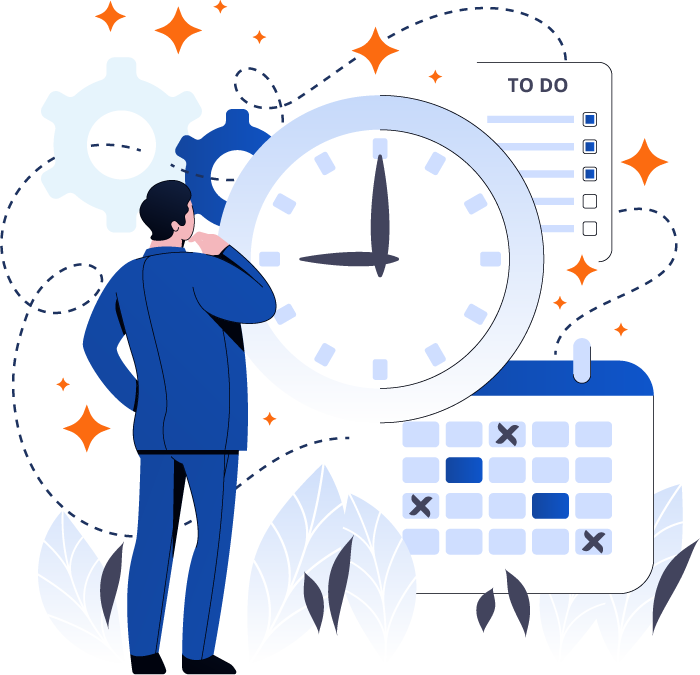 Why Choose Us
We Worked With Reputed Companies in The World
Zab-Tech helps brands involve as well as activate target markets worldwide. We establish and implement creative influencer advertising methods to magnify your brand name tale at scale and also get to millions of individuals.
Silver
Ensure website is SEO friendly

Check all performance

Mobile and tablet friendly

Support via E-mail and Phone
Gold
Search Engine Optimization

Monthly Website Audit

Social Media Marketing

Support via E-mail and Phone
Platinum
All in One
Monthly Package
Complete Web Fix

Complete SEO Fix

PPC Campaigns

Support via E-mail and Phone
Let's Talk
Request a Free Quote