ZabTech - Email Marketing
ZabTech is the most outstanding firm at email marketing dubai.
ZabTech, the Best email marketing in dubai, UAE will undoubtedly research your customer. They identify the systems that you need. That will help them develop a robust approach for getting to those people and transforming them.
Email marketing
Email marketing is the practice of delivering commercial messages over email to advertise clients' products and services. The company also benefits from acquisition and interaction with customers.
Zab Tech offers various email marketing services.
Email marketing is a form of direct marketing that uses electronic mail to send promotional or fundraising messages to an audience. Email marketing is sending an email to a potential or current customer. Over the Internet, customers can also use emails to promote a product or service.
As an email marketing agency in dubai, we offer many features and options that ZabTech can customize to meet the needs of any business. In addition to some standard features, a few stand out.
ZabTech provides the following:
As a local business, you can use an email newsletter to supply clients with helpful knowledge and tools.
Acquisition Emails can help you acquire customers who have already signed up for your emails but haven't yet converted into consumers.
Retention Emails are a precious email campaign method that can help you keep your hard-won consumers.
Promotional Emails are an excellent means to drive sales, signups, and new item offerings for your small business.
Email Marketing Steps
Here are a handful of the most effective email marketing and advertising strategies that the best email marketing agency in dubai may use.
·         Use the Right Checklist Building Methods
The quality of your email list determines the success of your email marketing initiatives. It would help if you used list-building tactics tailored to attract your target demographic to create such a list. For instance, research promoted on LinkedIn might assist a B2B company builds a list of interested clients, but it would fail if used by a B2C company.
·         Practice Great Email Checklist Hygiene
Another critical email marketing used is to keep your email list in good shape. Clearing out inactive clients and email addresses that are no longer active will help you maintain a positive sender reputation.
·         Maintain the warmth of your listing
Send emails to your list regularly to keep your customers interested (cozy). However, sending emails only once in a while may cause subscribers to forget who you are, resulting in low conversion rates.
·         Concentrate On One Goal
Layout each project and email to concentrate on one goal. Eliminate 2 (or even more) birds with one stone because it perplexes your audience and reduces your conversion rates.
·         Specify and also Track the Right KPIs
Email advertising is more than sending your clients a couple of emails. It also involves tracking the efficiency of your campaigns. To do so, you must specify and follow the ideal essential efficiency indicators (KPIs).
Email marketing is one of the most effective ways to reach customers and build relationships for your company. With ZabTech, the top email marketing service in Dubai, you can grow your channel and get your desired target audience.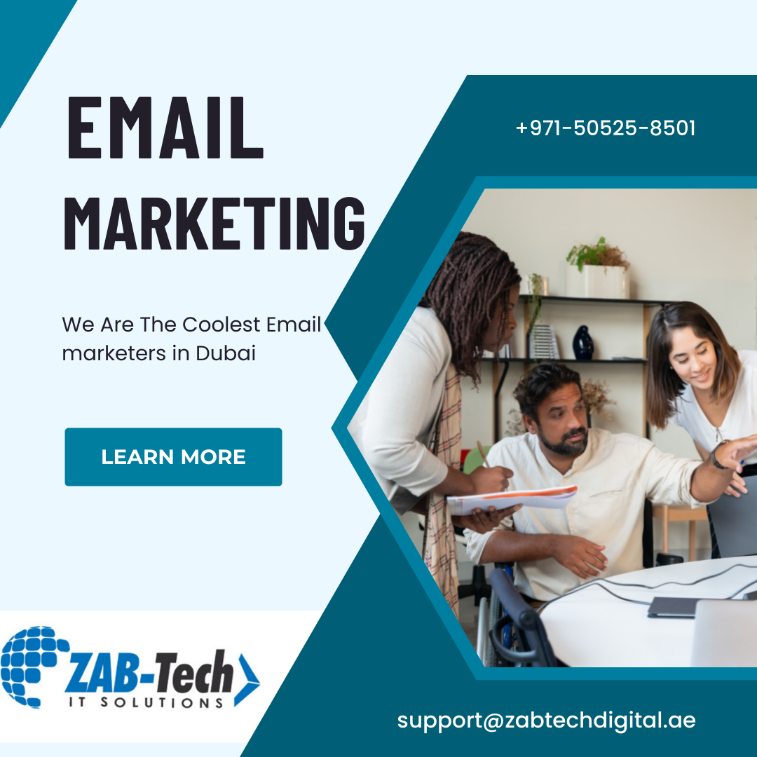 Benefits of our Email Marketing services
One of the important benefits of email marketing is that your content can be highly personalized to your targeted audience.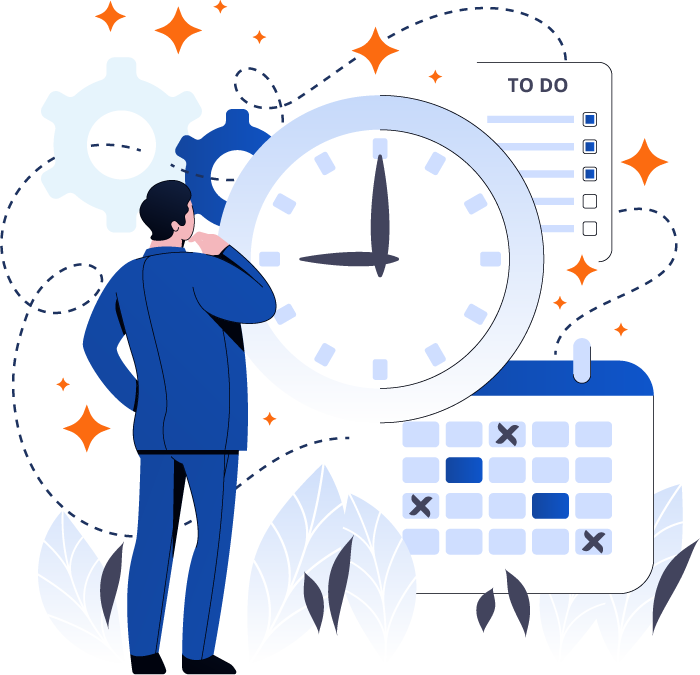 Why Choose Us
We Worked With Reputed Companies in The World
Zab-Tech helps brands involve as well as activate target markets worldwide. We establish and implement creative influencer advertising methods to magnify your brand name tale at scale and also get to millions of individuals.
Silver
Ensure website is SEO friendly

Check all performance

Mobile and tablet friendly

Support via E-mail and Phone
Gold
Search Engine Optimization

Monthly Website Audit

Social Media Marketing

Support via E-mail and Phone
Platinum
All in One
Monthly Package
Complete Web Fix

Complete SEO Fix

PPC Campaigns

Support via E-mail and Phone
Let's Talk
Request a Free Quote