November 23, 2022

techAdmin

0
How much is a website design price in Dubai?
The Website design price in Dubai is relatively low. On an initial level, this might look like a significant investment. Still, it's not if you only approach and find the best resources and a better service package that justifies the cost.
This article will help those looking to develop a new website understand the web design costs related to building your website and help answer the most frequently asked question: How much is a website design in Dubai?
On average, website design prices in Dubai might depend on several factors, like the nature of your service or products (e-commerce, conversion-focused business service site, educational websites, Etc.), the complexity of your website, feature, and functionalities you're looking for along with a few other factors.
Every time we take on a journey to build a website, we always get this challenging question, how much is a website in Dubai? This question is challenging to answer. Because the price for website design will vary for each web development company. So without further delay, please look into the below points:
This is how much a new website design prices in Dubai. For a static business website, the price will be AED 15,000. The price for conversion or lead-focused service websites will be from AED 30,000, while a complex, feature-rich website will price upwards of AED 50,000 in Dubai.
How are these prices influenced in a website design?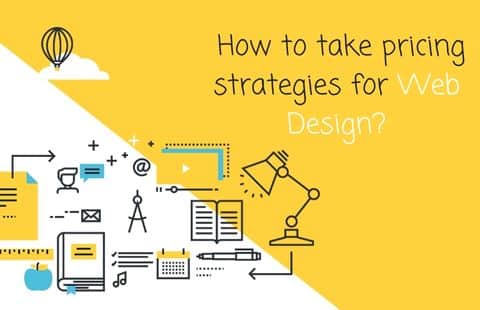 The main factors that influenced the website design price in Dubai.
The number of pages on the website – the bandwidth size.

The number and types of features your website has

The expected number of users/traffic on your website

The technical tools that are used to edit your website (the content management system).

Marketing features like CRM,

Email Marketing,

Personalization, or Automation

Well, structure Content. Will you provide the content on the website, or do you need the

content marketing agency

to provide this for you?
The website design price in Dubai varies depending on the key elements that make up your website and the time it takes to build or implement them.
What will your new website do, and how will it be more attractive?
The website design and how complicated it is can also affect the price. For instance, essentially, image/text-based websites are built faster than websites where every single page that have hand drawn/designs.
If it is simply to show that you exist and have a web page, then go simple. Suppose the website is to show off your abilities, for instance, with companies that provide services like branding. In that case, a more artistic and creative approach may work better, allowing you to showcase your creativity and other necessary talents.
The most crucial factor with design is to get your website to do what you want it to do. Make sure the design allows your customer to make the transaction you want them to make, whether it be to contact you, buy a product, submit their details, subscribe, Etc.
How will the functionality of your website impact website cost?
The website's function will affect the website design price in Dubai more complex – the more expensive. With sites like e-commerce sites, you are using the website as a shop. There will often be many product categories, brands, sub-products, Etc. Therefore, there will be much work involved in E-commerce Website Development.
E-commerce sites can also allow customers to build their profiles and add all their details. After this, the customer also wants to shop. Therefore you need a link to a payment gateway so they can pay. Here the web company needs to communicate with either a payment gateway provider or a bank, so you also have to expect delays in interaction back and forth with these.
Lastly, with e-commerce sites, an important area to consider is the security issue. The website needs to be stable, and all transactions must be safe and secure; otherwise, you will lose your customer's trust.
Other third-party integrations can range from talking to your CRM or ERP system. For example, hotel and restaurant booking applications. Third-party integration can often cause the cost to rise, but the integration will mean automation for your business and less manual work, freeing up your resources to help you save money!
Why does Zabtech provide affordable website creation with the best website design price in Dubai?
Website costs vary hugely based on your website functionalities and the best website design practices in Dubai. Talking to an expert and getting an actual project cost evaluation is best. Consider some critical expectations from this website design in Dubai-based company.
We will always ensure to understand your ideas; otherwise. As the best web design companies, we will have a budgeting formula; get them to show you how it works and how we calculate your price.
Zabtech has a different strategy for approaching our clients. We believe in delivering flexible and manageable web design and development services to our clients. We only charge you for what we provide and believe in delivering quality above everything else.
If you want the best website design in Dubai based company, you have come to ZabTech. We will scale your product on the budget by your preferences and approximate pricing so you can save your pockets.
Do you have an expanded and innovative idea in mind? Let's get connected.